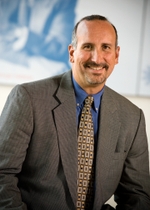 Jeff Nischwitz, the Founder and Chief Question Officer of ThinkAgainCoaching.com, discusses the three fundamentals for networking and building relationships that will grow your law practice.
Networking is about meeting people and looking for relationships. Through relationships you can build referral networks and they'll help you with your personal life and practice.
Relationships are not about business or personal, according to Jeff, they are about helping.
Here are 3 core things you can thing about in achieving value.
1. Be committed to giving and helping. How can I help this person without any expectation of anything in return? If your brain is thinking results you can't be committed to helping.
2. Be interested in other people – LISTEN and be interested in others.
3. According to Jeff, when you're networking, th dumbest question to ask is "what do you do?". Do you really care what that person does? No!  Do you really want to understand what their business is all about? Or who they are as a person?  Yes.  Ask  "what do you like to do when you're not working" … act like a person when you're networking.
Listen to Jeff's video now…
Contact Jeff at (216) 373-7610 or jeff@thinkagaincoaching.com